5 reasons to shop at Smith Mountain Lake this holiday season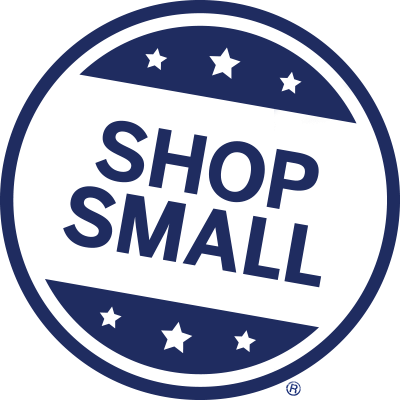 Well, it's happened again. The holiday shopping season has snuck up on me and I've barely started a list, let alone purchased any gifts for family, friends and colleagues.
But while it may be tempting to hop on my laptop and load up an Amazon cart with items that will delivered straight to my home, I'm not going to do it.
Why?
Because I'm passionate about supporting local businesses at Smith Mountain Lake.
I'll be shopping small at SML this holiday season and have put together my list of top reasons you should be, too.


You'll find truly distinctive gifts.

Most Smith Mountain Lake retailers carry specialty items you can't find at big box or e-commerce stores. Many are lake specific, crafted by local artisans or easily personalized. Family and friends will appreciate your thoughtful, personal touch!



You'll be supporting SML businesses during the slower off-season.

By shopping at local retailers at the holidays, you're providing a boost to the businesses that spur our local economy and development. Keeping dollars local helps those who live in our community and are investing in its success.



You'll get personal service from merchants who truly appreciate your business.

Lake-area retailers understand your needs and are eager to help you find gifts that will put smiles on the faces of your loved ones this holiday season.



You'll feel good supporting the businesses that invest in our community.

Many, many lake-area merchants contribute financially to charitable causes throughout the year and organize special events that make SML such an awesome place to live.



You don't have to drive to Roanoke, Lynchburg or beyond

. Leave the traffic and crowds behind and plan a special shopping day locally with friends. Enjoy lunch at a Smith Mountain Lake restaurant and take advantage of holiday specials at retailers around the region.
For more info on Small Business Saturday at Smith Mountain Lake, like our Facebook event!
Happy Holidays!
~Ryan and the team at Bridgewater Marina

UPCOMING EVENTS
Santa Around Bridgewater Plaza
Nov. 30, 2019
A Smith Mountain Lake tradition you don't want to miss! Enjoy retail open houses, refreshments, door prizes, an Elf on the Shelf contest and more at this free event.
Festivities start at noon and Santa arrives by boat to the marina at 1 p.m. to hear wish lists and pose for photos (bring your own camera/phone). This year, Santa will be at Smith Mountaiin Lake Coffee Houe on the upper level of the plaza.
Nov. 30, 2019
This holiday shopping event encourages shoppers to patronize small, local businesses specifically on the Saturday after Thanksgiving each year. Find out more about Small Business Saturday at Smith Mountain Lake by clicking here.