Want to work at Bridgewater Marina? Fill out our online application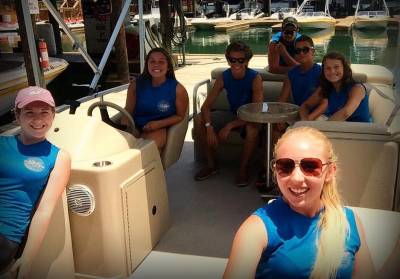 Are you looking for a fun and dynamic summer job at Smith Mountain Lake? Apply for employment at Bridgewater Marina!
Now accepting applications for SUMMER 2023!
These are seasonal, full-time positions that begin in May. They require weekends and holidays as we are a hospitality-based business.
Dock Attendant: Primarily an outside position, this job will entail the fueling of boats, check in/out of rental boats and all types of cleaning.
Retail Sales Associate: This is primarily an inside sales/rental associate role. The position will entail the taking and confirming of reservations. Also, the checking in and out of rental boats and organizing of retail merchandise.