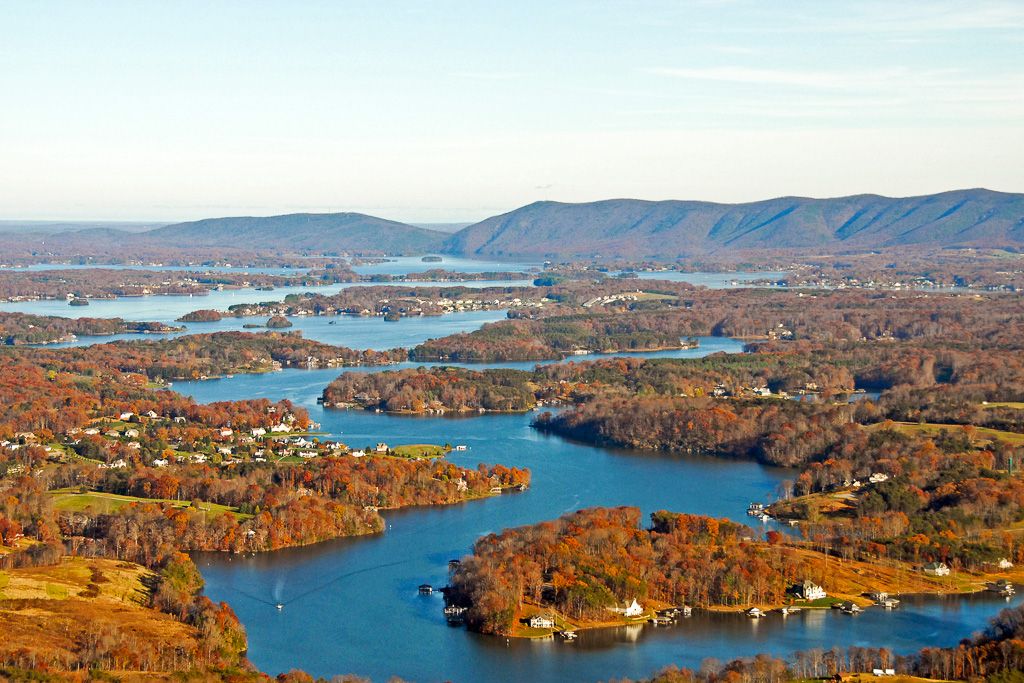 Boating at Smith Mountain Lake is always awesome, but I'll let you in on a little secret:
September, October and November are some of the absolute best times to get out the water.
Here are my top 7 reasons why you should book a fall boat rental at Smith Mountain Lake pronto!
[Aerial photo courtesy of Brian Raub, smith-mountain-lake.com]
#7 Reduced Boat Traffic
Once the kids have returned to school (which around here happens mid-August), boat traffic at Smith Mountain Lake drops significantly. If you book boat or jet ski rental on a week day, you'll practically have the lake all to yourself, but even weekends are noticeably less busy.
#6 Exceptional Weather
Bye, bye blazing sun and humidity. Hello, clear skies and moderate temperatures! The average high temperature at Smith Mountain Lake is 78 degrees in September and 69 in October. Ahhhhh.
#5 Warm Water
Unlike early spring when the average water temperature at Smith Mountain Lake can be pretty darn chilly, it's not unusual to have water temps in the upper 70s and low 80s continue well into September. Check out smlweather.com for more geeky weather stats.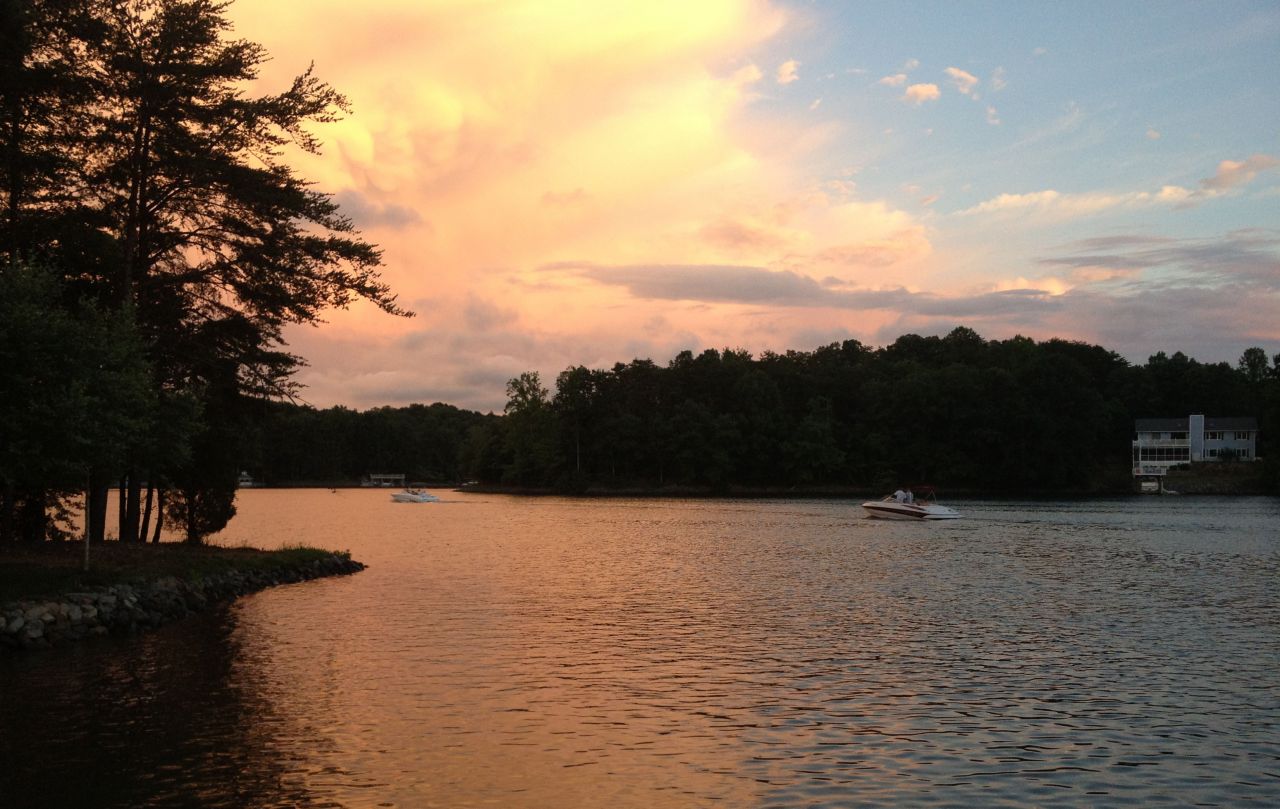 #4 Fabulous Fishing
Smith Mountain Lake fishing guides will tell you fall is an ideal time to fish largemouth bass, smallmouth bass and SML's prized striped bass. As water temperatures begin to cool, the fish tend to rise closer to the surface and make runs upriver, making it an exciting time for anglers of all abilities.
#3 Amazing Fall Foliage
You'll start seeing hints of color in early October, but peak fall foliage at Smith Mountain Lake tends to be late October and early November.
Booking a boat for a fall foliage tour of Smith Mountain Lake makes for a fun family or couples outing, especially if you pair it with a trip to one of our awesome fall events at the lake. Pack a picnic and head out to soak up our shoreline and mountain scenery painted in reds, oranges and yellows. It's spectacular!
#2 Fall Events and Festivals by Boat
Autumn is a super busy time around here! In fact, there are so many fun things to do at Smith Mountain Lake in the fall, that we update this fall events blog post annually with dates, times and descriptions of the top happenings.
Several of these fun-filled traditions are accessible by boat, including the SML Wine Festival, SML Charity Home Tour and the Fall Chili and Craft Festival at Bridgewater Plaza.
#1 Lower prices on your favorite boat rentals at Bridgewater Marina!
Off-season pricing kicks in on Sept. 3 so you can take advantage of all the benefits of September, October and November on the water with increased availability and lower cost on your favorite rentals. Pontoons, tritoons, deck boats, wakeboard boats, jet skis and more!
Book now and you'll see the reduced pricing reflected at checkout. Super fast and easy! Or, if you prefer, you can call us at 540-721-1639.
Wishing you happy and safe boating at Smith Mountain Lake!


~ Ryan Waters and the team at Bridgewater Marina


P.S. Read more reasons why autumn is the best time to visit Smith Mountain Lake from our friends at SML Insiders.