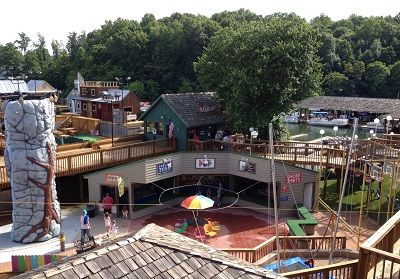 ** Updated 9/8/2017 **

Bridgewater Plaza is the go-to spot for food, fun, music, events and shopping at Smith Mountain Lake all year long.
In fact, there's often SO MUCH going on at the Bridge that it's difficult to keep up!
That's why we've compiled this roundup of new businesses and noteworthy happenings at your favorite lakeside restaurants, shops and other businesses.
Be sure to bookmark it and check back for updates!
Follow Bridgewater Plaza on Facebook
Bridgewater Marina
Visit our newly remodeled dockside store for awesome lake-themed apparel and all the gear you need for a fun-filled day on the lake. All boats in our rental fleet are 2016 and 2017 models, and we've added two new satellite rental locations at Mariners Landing and Halesford Harbour. All proceeds from popcorn sales now benefit Make-A-Wish of Greater Virginia with our goal to raise $10,000!
Keep up with all the latest by following us on Facebook and/or Twitter.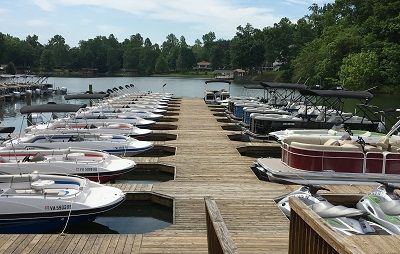 Bridgewater Sportswear
Shoppers will find a larger selection of Southern clothing brands at Bridgewater Sportswear, including Southern Tide, Southern Marsh and Fish Hippie. Also popular with adults and kids is the selection performance fishing apparel from Huk and Heybo, and the line of OluKai footwear.

Follow Bridgewater Sportswear on Facebook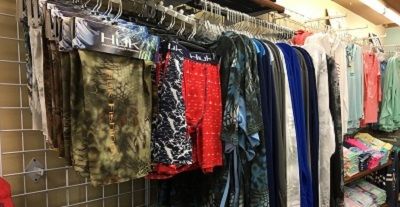 Fun-N-Games Arcade
You'll find more than 60 games, from nostalgic to high tech, at Fun-N-Games, located on the middle level of Bridgewater Plaza. Whack N Win is the most popular new game of the summer so far. The favorite new prize (no surprise!) has been the fidget spinner. Did you know you can also throw a party at Fun-N-Games? Kids love it! Call 540-721-5959 for details.
Gifts Ahoy
This upper-level gift store has expanded its collection of SML souvenirs and added the Simply Southern brand of T-shirts, hats, sandals and shorts. You'll also find Lilly Pulitzer, Vera Bradley, Spartina 449 and Simply Noelle merchandise. Don't forget to stop by and sample the new flavors of homemade fudge –Watermelon and Orange Creamsicle. Yum!
Glazed Bisque-It
Paint parties are all the rage this year at Glazed Bisque-It on the upper level. Great for birthday parties, bridal showers, baby showers and more, just give the staff a call to set yours up. 540-400-2712. Of course, you can drop in daily from 11 a.m. to 6 p.m. to create a ceramic masterpiece -- a great souvenir of memories made at Smith Mountain Lake!
Follow Glazed Bisque-It on Facebook
Lake & Land Realty
Lake & Land, a full-service real estate company located on the upper level, recently added a new Facebook page to better serve customers looking for vacation rentals and long-term rentals at Smith Mountain Lake. Of course, if you're interested in looking for a permanent home or vacation property at SML, the real estate professionals at Lake & Land are your go-to experts.
Follow Lake & Land Property Rentals on Facebook
Lucky Duck
The football and basketball games at Lucky Duck – located on the midway at Bridgewater Plaza – have been revamped to give players a better chance at winning. Also new are self-serve candy machines with Pucker Powder and Whackies Crunchy Candy already big hits. Of course, the main attraction is the bungee trampoline and rock wall for climbing – tons of family fun!
Mango's Bar & Grill
Mango's, which offers lunch and dinner with a lake view, made off-season improvements to both the dining room and outdoor patio. The menu has been tweaked and draft beer is now available. The expanded music lineup includes a wide variety of live acts, including several that are nationally known. The calendar is always up to date online and tickets can be purchased online in advance, so make plans to join the fun!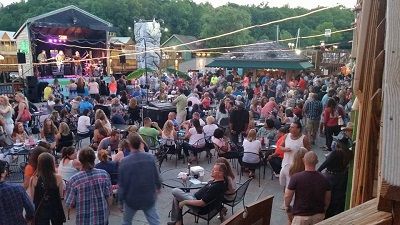 Mexico Viejo Tequila Bar
Now open! Mexico Viejo Tequila Bar is located in the space formerly occupied by Chopsticks. The restaurant serves authentic Mexican food and fresh margaritas – all with a view of the lake. Check out the tequila bar and plentiful outdoor dining opportunities.
Follow Mexico Viejo Tequila Bar on Facebook
Pizza Pub
Always a fun spot to grab a bite to eat, Pizza Pub has expanded its outdoor space to accommodate approximately 25 more customers on the deck. The awning has been replaced to provide shelter from the sun and rain. A revamped menu features additional fresh, homemade Italian favorites.
Keep up with Pizza Pub on Facebook and/or Instagram (@pizzapubsml)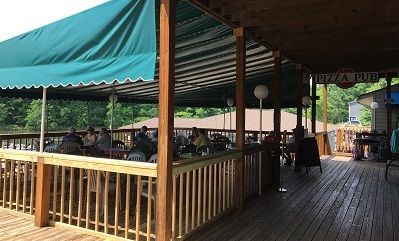 SML Visitor Center
The Visitor Center is your spot to pick up magazines, brochures and other literature on things to do at Smith Mountain Lake. Chat with knowledgeable staff members and volunteers ready to answer all your SML questions. The Center is now open 7 days a week. The SML Regional Chamber of Commerce is also housed here. Check out their comprehensive business directory, calendar of events or read the newest version of the SML Visitor Guide online by clicking here.
Follow the SML Regional Chamber on Facebook
Smith Mountain Wake Co.
Smith Mountain Wake Company has expanded its space significantly on the upper level of Bridgewater Plaza. New lines of wake surf gear and boards are now in stock, as well as a variety of items for dogs.
Follow Smith Mountain Wake Co. on Facebook
The Little Gallery - Fine Art Gallery and Home Furnishings Boutique
A long-time favorite for original art, jewelry, pottery, glass and more, The Little Gallery opened a second location recently to focus on home furnishings and accessories. Located on the upper level near the SML Visitor Center, the new store features vintage accent pieces, lighting, rugs and other home décor items. You'll find the original gallery in its usual spot on the middle level near Pizza Pub.
Follow The Little Gallery on Facebook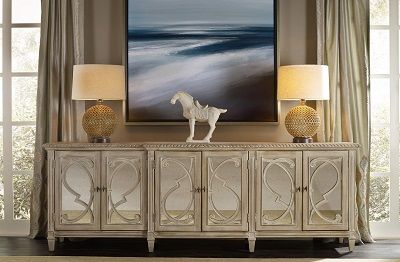 If you're a Bridgewater Plaza business owner and would like your news added to this list, we'd love to hear from you! Email andie[at]thelakewriter.com.