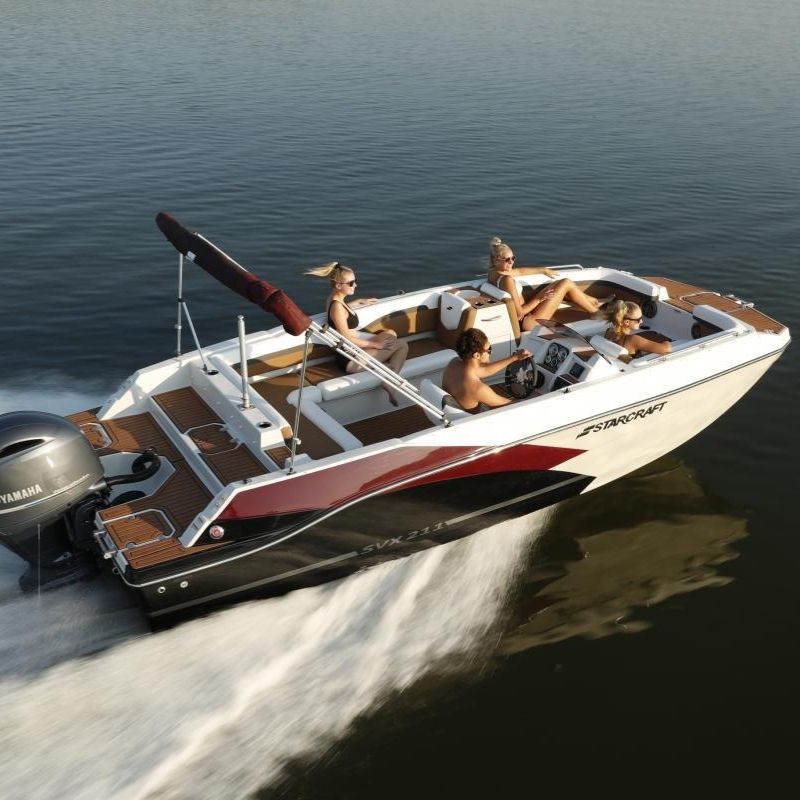 At Bridgewater Marina & Boat Rentals, we're already gearing up for the 2022 boating season and can't wait to see everyone back out on the water!
Reservations open for the season on Jan. 3, 2022, and we wanted to share so important news that will allow you to save on your booking no matter what type of vessel you choose.
Like the rest of the world, we are seeing rising prices on everything we order. However, it's important that we do everything in our power not to raise boat rental prices for our loyal customers.
Therefore, we have decided to keep our pricing the same as last year for all reservations made prior to March 1, 2022.
Once again, every boat in our rental fleet next year will be a brand new 2022 model, including the hottest tritoons, deck boats, Mastercraft wake boats and waverrunners.


2022 StarCraft Svx 211 with Yamaha 150

2022 StarCraft SLS 3 Q DH with Yamaha 250

2022 Mastercraft NXT 22 with Ilmor 373 hp

2022 StarCraft Starstep 221 with Volvo 200hp

2022 Manitou 23 Aurora Le with Honda 150 and 200

2022 Yamaha Waverunner VX with 100hp
Read more about the advantages of booking through Bridgewater Marina, the No. 1 boat rental company at Smith Mountain Lake!
Sign up for our newsletter to get the latest info delivered straight to your inbox!
Important booking information
If you are a returning customer from 2021, the booking process is much easier! Just log in using the email from your previous booking as your username and your phone number as your password (just the 10-digits, no spaces).
If you have trouble with your email, you may need to make a new account using a different address.
If you have trouble with the password, go ahead and give us a call at (540) 721-1639 and we will verify your phone number and reset the password.
Make your reservations at bwmarina.com between Jan. 3 and Feb. 28 and your SML boat rental may be the only thing that doesn't cost you more in 2022!
~ Ryan Waters and the team at Bridgewater Marina