Guess how much you helped us donate to Make-A-Wish [It's a record!]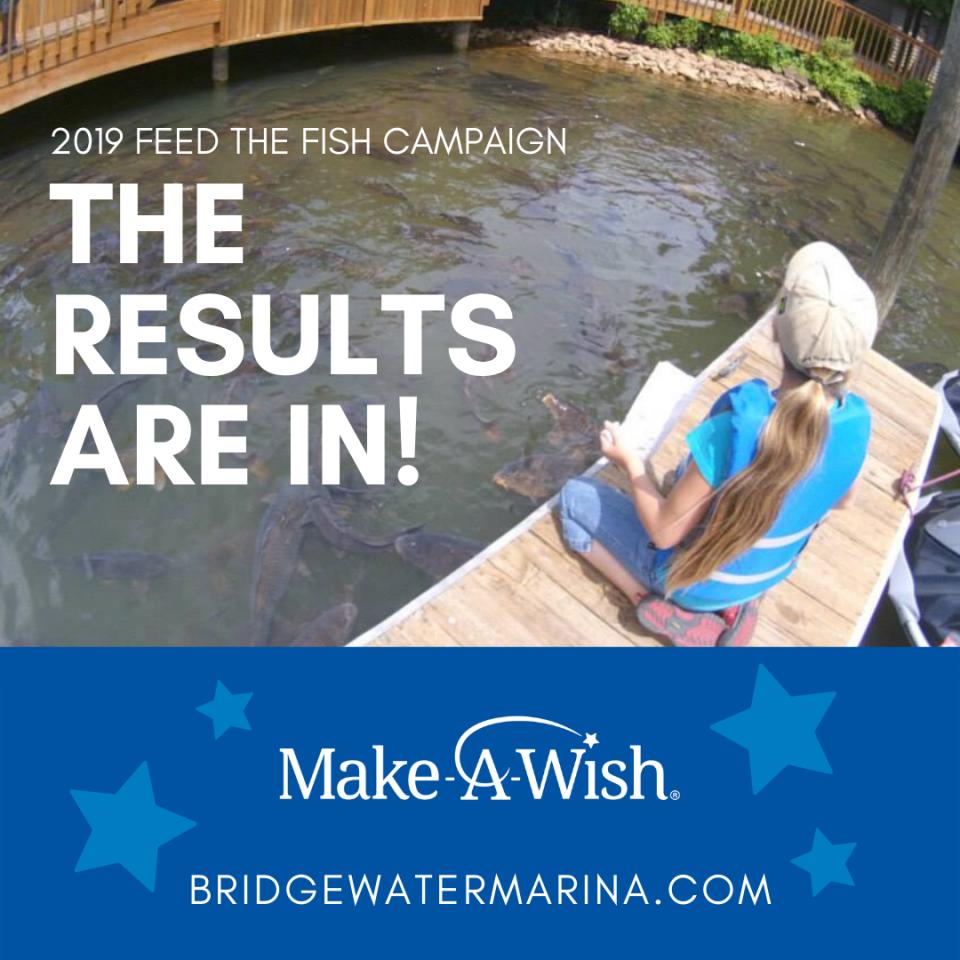 We continue to be amazed by the generosity of customers when it comes to our annual "Feed the Fish for Make-A-Wish" fundraiser!
In 2019, we donated a record amount.
Are you ready for it?
$28,327
Yes, that is a lot of popcorn for our scaly dockside friends!
How does feeding the fish at Bridgewater help Make-A-Wish?
It's easy. You come to the marina, purchase a bag of popcorn for $1 to toss to those big, hungry carp ... and we donate 100% of the proceeds.
Julia Blair Hunter, Director of Development for Make-A-Wish Greater Virginia, said the commitment of community supporters is even more critical in these challenging times.
"Because of the COVID-19 pandemic, Make-A-Wish has made the difficult decision to postpone all wish travel and activities," Hunter said. "Because of these postponements there will be more wish kids waiting for wishes than ever before. We are sincerely grateful to the team at Bridgewater Marina for continuing their commitment to wish children and their families."
As many of you know, Make-A-Wish very near and dear to my heart, and the team and I can't thank you enough for continuing to support this event. The Smith Mountain Lake community is the best!
Our goal for 2020 is to raise $30,000!
Visit the Make-A-Wish Greater Virginia website to find out more about their inspiring work, and be sure to follow them on Facebook.
~ Ryan and the team at Bridgewater Marina