Feed the Fish popcorn event nets big results again for Make-A-Wish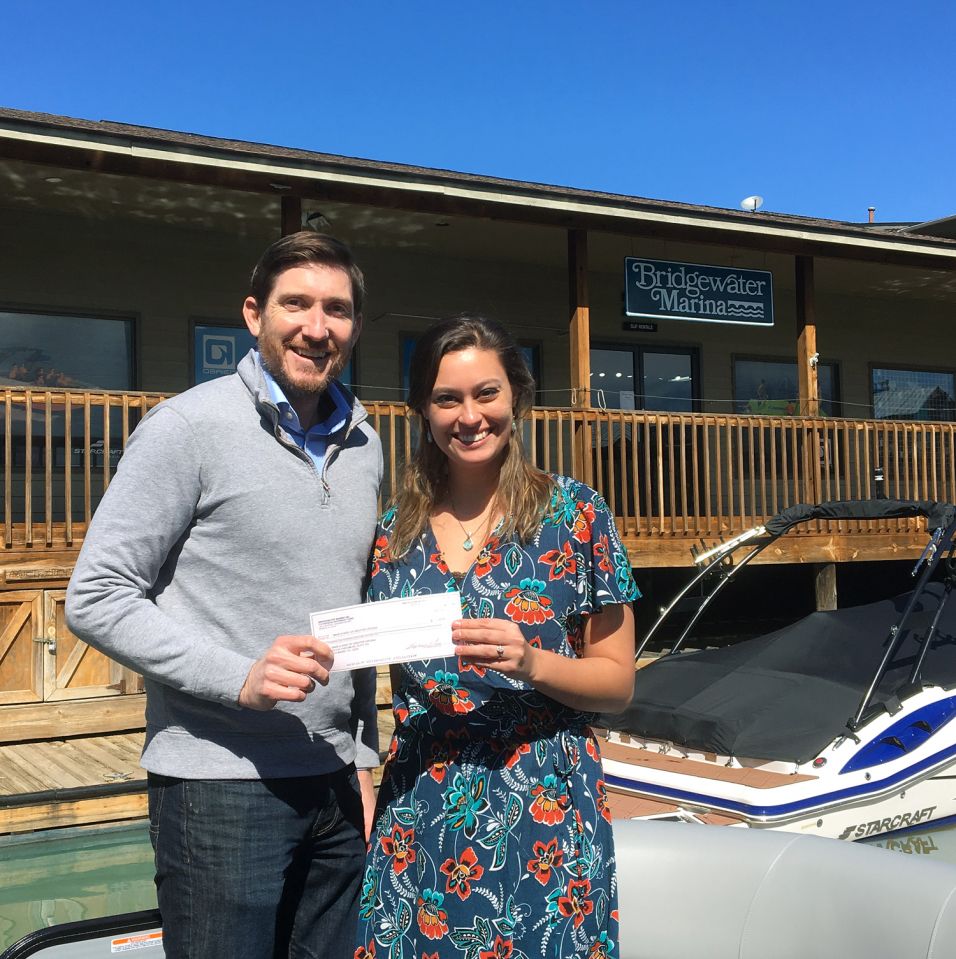 Once again, we are stunned by the extremely generous response to our "Feed the Fish for Make-A-Wish" fundraiser for 2018!
Thanks to you, our amazing customers, we recently contributed $23,509 to Make-A-Wish Greater Virginia.
Julia Blair Hunter, Director of Development for the Richmond-based charity said this is definitely one of the most unique fundraisers for which her oranization is a beneficiary.

How does it work? Kids and adults purchase popcorn for $1 a bag to enjoy, but also to toss to the massive carp that gather around our docks at Bridgewater Plaza. We donate 100% of the proceeds.

At the beginning of the year we replaced our small, aging popcorn maker with a new industrial model, which helped keep up with customer demand. People tend to buy more popcorn when they know the money is being donated to such an awesome organization!
Hunter said the average wish costs $10,000 so this donation -- YOUR CONTRIBUTIONS -- will grant 2.5 wishes to children in Virginia diagnosed with life-threatening medical conditions.
Examples of wishes include meeting celebrities, working a dream job and visiting a desired destination such as New York City.
Make-A-Wish is an organization that's near and dear to my heart, and I can't thank everyone enough who bought popcorn and helped make this unbelievable donation possible.
Visit the Make-A-Wish Greater Virginia website to find out more about their inspiring work, and be sure to follow them on Facebook.
~ Ryan and the team at Bridgewater Marina