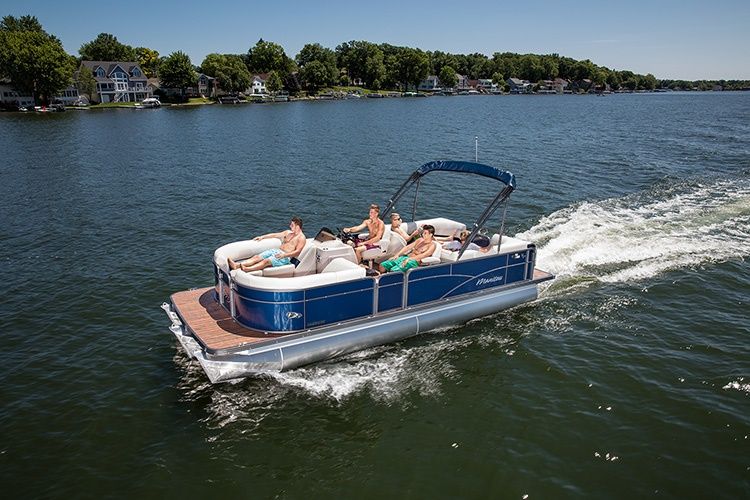 If you're already dreaming of summer fun at Smith Mountain Lake, we've got some exciting news.
In fact, this may make you want to stop what you're doing and book your SML vacation right now – or at least your boat or jet ski rental.
What is it?
At Bridgewater Marina & Boat Rentals, we've completely upgraded our fleet with the best watercraft in the industry.
That's right. Brand new, high-tech boats that will make your Smith Mountain Lake rental experience even more amazing.
You'll never look at "rental boats" the same after you see these awesome vessels!
And, we're giving you the opportunity right now to lock in your SML boat rental for any time throughout the year with our easy online reservation system.
The boats are available on a first-come, first-served basis so don't wait to get started.
NEW! A rental boat perfect for wake surfing
Introducing the Starcraft 231 Surf edition.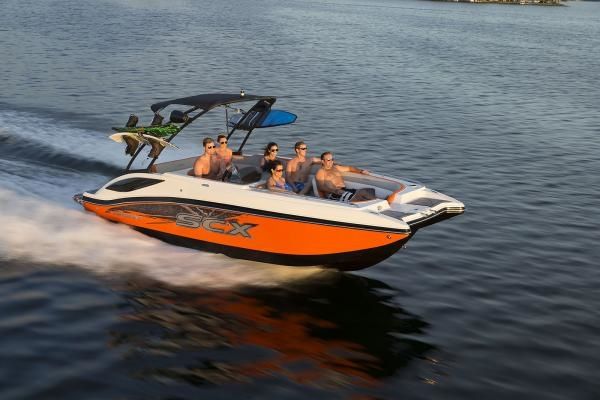 New to the fleet, this boat is ideal for all watersports and has a specially designed forward-facing outdrive that makes it perfect it for wake surfing.
Demand will be extremely high for this boat this summer so make your reservation soon!
Why should I book my Smith Mountain Lake boat rental early?
Booking SML boat rentals early means you can secure not only your preferred boat or jet ski rental, but also your preferred dates.
Weekends here get busy and there are times when boat and jet ski rentals at Smith Mountain Lake get completely booked.
Why stress out about availability?
Go ahead and lock in your rental watercraft and dates now.
Knocking this off your to-do list early means you'll enjoy peace of mind knowing this critical part of your Smith Mountain Lake vacation planning is complete!
What other Smith Mountain Lake rentals does Bridgewater offer?
Bridgewater Marina offers a variety of rentals to suit every customer's needs, including:
Bridgewater Marina also has Smith Mountain Lake watersports equipment for rent, including paddleboards, tubes, wakeboards, water skis and kneeboards.
Click here to go straight to the rental page.
Where are Bridgewater's boat and jet ski rental locations?
We offer four convenient locations for boat rentals. Smith Mountain Lake is big so consult a Smith Mountain Lake map or contact us if you're not certain which is best for you and your crew.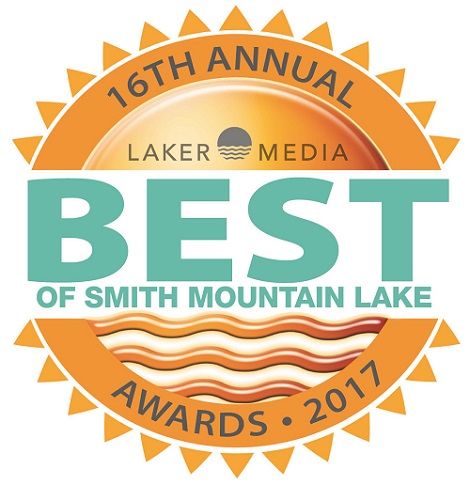 Bridgewater Marina boat rentals at Bridgewater Plaza is our main location. We also operate Bernard's Landing boat rentals, Smith Mountain Lake State Park boat rentals and, new this year, Mariners Landing boat rentals.
So no matter where you're staying at SML, we've got you covered with convenient locations, superior customer service and everything you need for a great day, weekend, week or longer on the lake.
In fact, Bridgewater Marina was recently named Best Marina at Smith Mountain Lake by readers of Smith Mountain Laker Magazine!
Find out more about Smith Mountain Lake boat rentals
Bridgewater Marina offers rental and licensing info, safety tips and other helpful SML information in video format on our Vimeo channel so be sure to check that out.
We'd also love to connect with you via Twitter and Facebook where we share Smith Mountain Lake news and events, beautiful photos from around the area, marina news, sale information and more.
As you can probably tell, when it comes to Smith Mountain Lake marinas, we think Bridgewater is pretty hard to beat. We hope to see you soon!
~ Roy, Ryan and the team at Bridgewater Marina
P.S. Planning your vacation around a specific SML event? Check the SML Regional Chamber's comprehensive Smith Mountain Lake calendar. You might also find this link to Smith Mountain Lake weather helpful.