JOB OPPORTUNITY: Full-time marine technician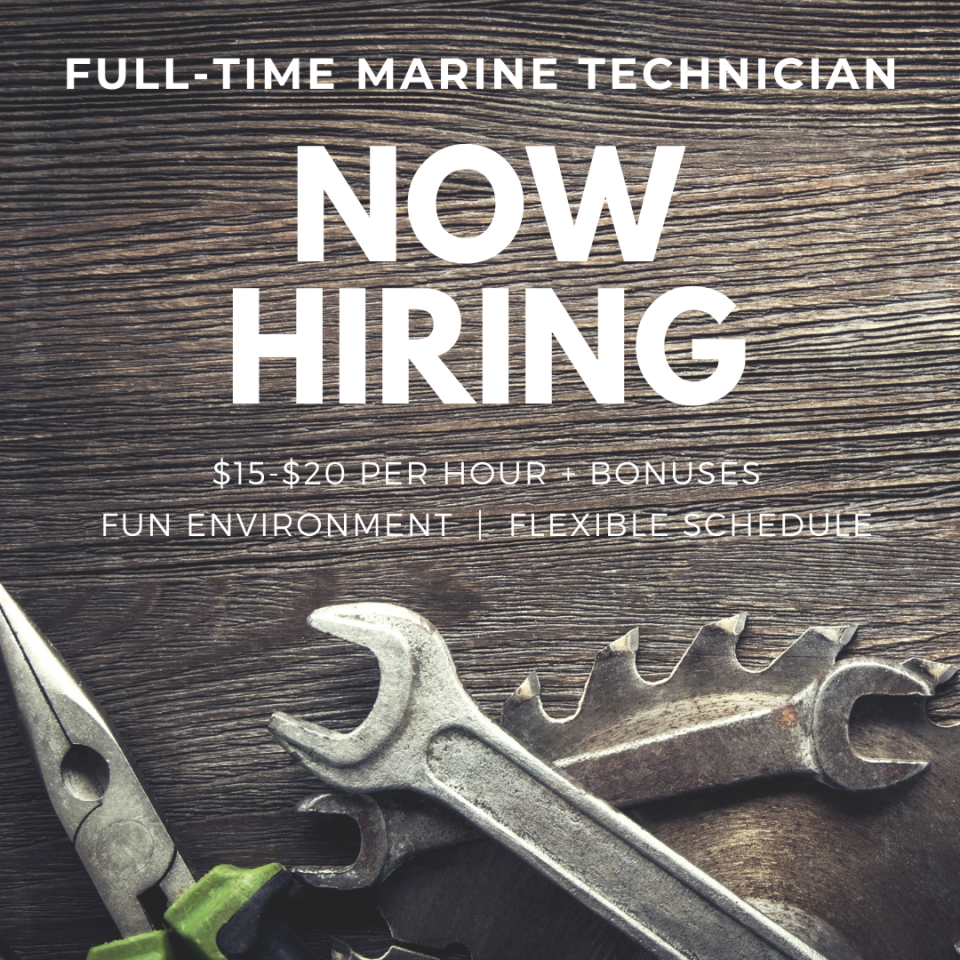 If you want to be part of an excellent team and work in a fun, fast-paced environment at the country's largest boat rental company, here is your chance.
Bridgewater Marina at Smith Mountain Lake, Virginia, is looking for a full-time Marine Technician to add to its team. Experience is preferred but not required. Mechanical knowledge, good work ethic and a positive attitude are requirements.
Position duties include forklift operation, outboard motor rigging, boat maintenance and repair, boat cleaning, general labor and more. Pay will depend on experience.
We will train the right person and will provide all the equipment and tools needed for the position.

Job Type: Full-time
Salary: $15.00-$20.00 /hour
Experience: Marine Technician: 1 year (Preferred)
Education: High school or equivalent (Required)
License: Driver's License (Required)
Additional Compensation: Bonuses; Store Discounts
Work Location: Multiple locations at Smith Mountain Lake, Virginia
Benefits: Paid time off; Flexible schedule