JOB OPPORTUNITY: Full-time boat sales coordinator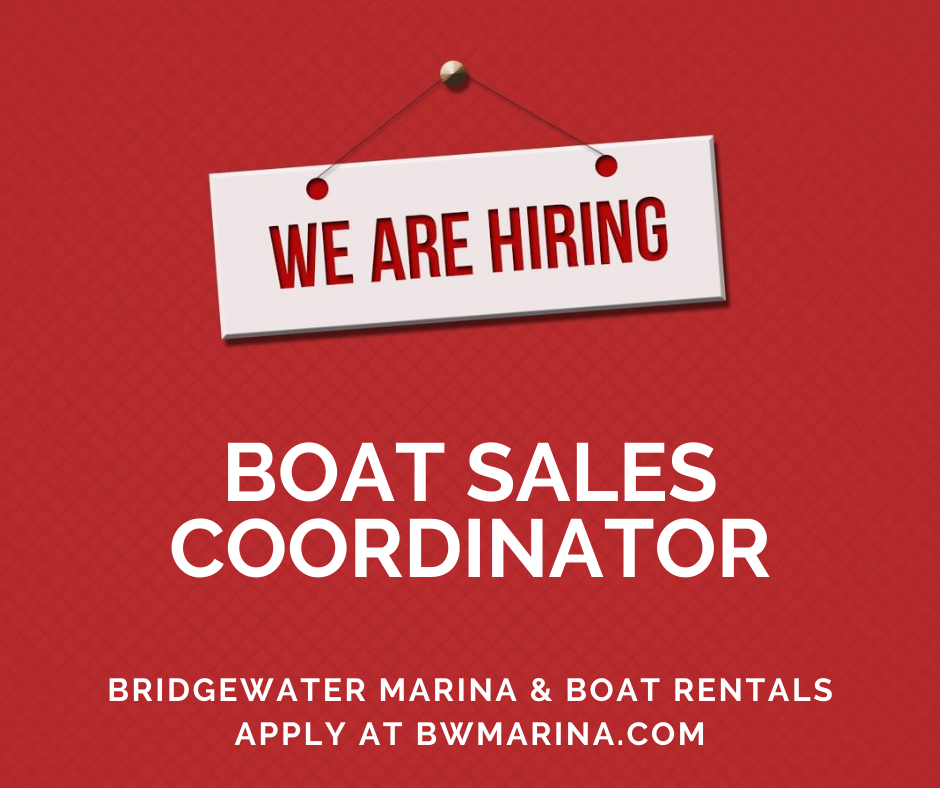 Bridgewater Marina is seeking a full-time Boat Sales Coordinator at our main location on Smith Mountain Lake, VA.
This is a year-round position. Duties include fielding phone calls from interested customers, organizing sales materials, registering and titling boats, completing loan paperwork and other administrative duties.
We offer three exceptional boat lines. Our boat sales model is unique in that all of our boats are 1-2 seasons old and are used in our rental fleet before we sell them. The boats are in excellent condition and priced lower than anywhere in the country.
The successful candidate will be highly organized with impeccable attention to detail. Compensation is $15/hour.
*** Apply here ---> https://fs9.formsite.com/BWM1/Application/index.html ***
Company website: bwmarina.com